I didn't upload any Halloween-themed pics this year, though I wanted to...I just ran out of time! But I did get to draw one of my Thorns NPCs in her (ironic) Halloween costume: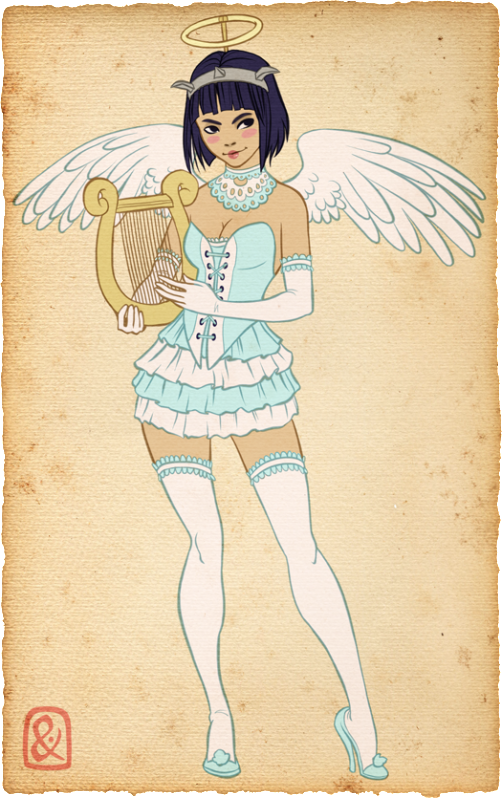 It's looking to be a fun weekend now that I've finished off some of my work. In a few hours I have a meeting and then a class, and after that my only obligations for the next two days are a to finish that darn Mrs. Lovett costume, go on a hayride and attend a fancy costume party.
I have the exciting job of doing a little advertising campaign for my local Play n' Trade, this awesome vintage video game store. That's going to be my focus this weekend (along with a tiny bit of work for the guv'mint, but that's another story) once all the Halloween stuff is finished. But in the meantime, I'm going to
force
myself to relax for a change.
Pics of my costume? Eh, perhaps. I have learned of the perils of putting one's photo online.

Have a safe and fun weekend, deviantART!