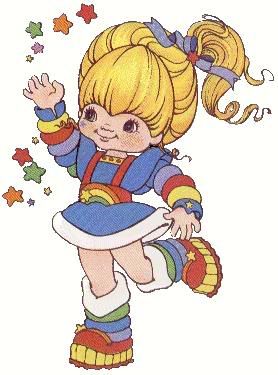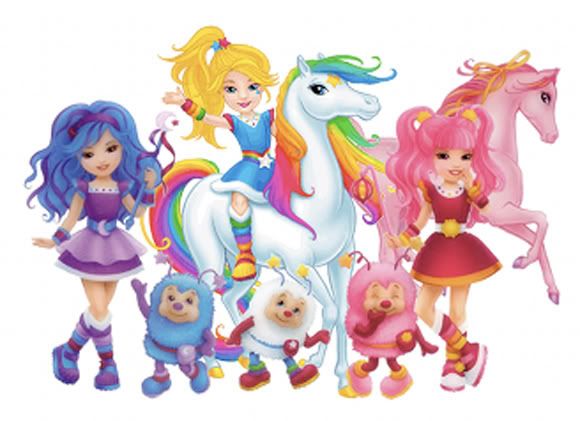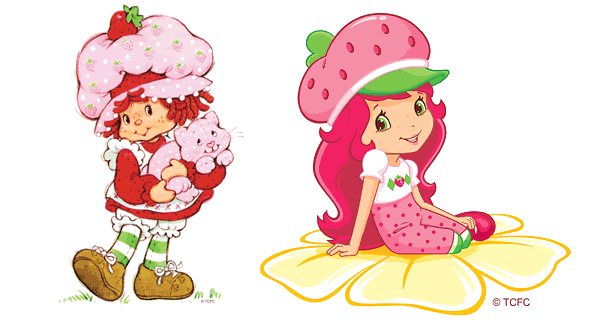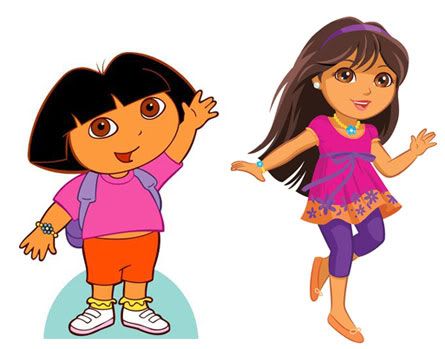 OK, I could go on about this for a while, but here's the condensed version of my thoughts.
The style in each "before" example was unmistakable; they were unique, not idealized. The face alone identified them. They actually seemed a bit like real children - unabashedly unfashionable, pudgy and short. The 'after' versions can be summed up in 5 words...pretty, skinny, fashionable, sparkly, zzzzzzzzzzzz.
Seriously, what is happening to this industry? Do those guys even care about design anymore, or is it just a race to create the blandest product imaginable? I'm not even against updating things for a new look, but they're so monkey-flipping
bad
at it! If they could manage an "update" which didn't turn the original into a manga-eyed Limited Too clone, I'd be happy, but these designs are just egregiously boring.
Also.. notice how
eerily similar
the members of Rainbow Brite's nouveau-posse look? They all have the same exact face! D:
I think it's worth noting that the new versions are supposed to be "older" versions of each character. I have to wonder...what does this say to girls? It's OK to be unique and silly when you're a kid, but the second you turn 10 you'd better become interested in fashion and get plastic surgery, darn you! (Seriously, those faces don't even begin to look like the originals. Where did RB's snub nose go? And Strawberry didn't even get a nose!)
This isn't really a feminist opinion, it's an artist opinion. Although I give original Dora props for not being a gigantic girly stereotype.
edit: Got some more examples for you. If you know of any others, let me know.
Holly Hobby: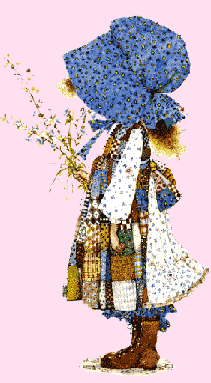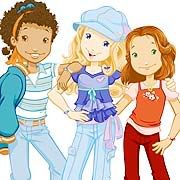 Trolls: